o
---
Available Delivery Options
Select your preferred method at checkout.
Pick up in-store within the hour
Pickup your order from our Chinatown location.
Local Home Delivery
Our eco-friendly Kitty-Tesla can deliver within 3 business days.
Local same day delivery via Swyft
We can deliver same day for orders received by 11am.
Out of town shipping
Shipped from our warehouse within 2 business days.
---
---
Introducing World's Best Cat Litter Multiple Cat Unscented - the best clumping litter for multi-cat households. This litter is made with a natural plant ingredient for superior odour control and is easy to scoop and flushable for a mess-free cleanup.
Why we love World's Best Cat Litter Multiple Cat Unscented:
Perfect for multi-cat households
Provides superior odour control
Long-lasting and cost-effective
Virtually dust-free and clumps well for easy scooping
Can be flushed down the septic system and even feeds the deer!
Multiple cat households shouldn't mean more mess. Get more out of every bag with World's Best Cat Litter Multiple Cat Unscented and keep your home smelling fresh and clean. Say goodbye to messy and smelly litter boxes with this outstanding clumping litter.
---
Customer Reviews
100
reviewers would recommend this product
Write a Review
11/16/2022
I recommend this product
Naturally Urban Rocks!... and this litter is great.
This company is awesome. Best pet-based service in Vancouver. Down-to-earth, friendly, fair and prompt. Don't even hesitate. Just order from them. Support small business! Oh. Worlds Best Litter is also fantastic stuff. Buy it. Almost no tracking, no strong smells added, clumps nicely.
11/07/2022
I recommend this product
Hit with the Crew
Have tried many different types of litter but our Crew of 4 prefer this brand. More expensive initially than some, but lasts quite a while. Cheaper in the long run. Very little tracking.
David W.

Canada
07/03/2022
I recommend this product
World's Best Cat Litter
Good, it's clean and less dusty than the clay products
M. Lynne PORTERFIELD

Canada
06/17/2021
I recommend this product
Environmental but too dusty
It has been a good product, just way too dusty. It is plant based and according to the product company website, it can be flushed down the toilet without clogging or damaging the plumbing. So no landfill waste. The only downside is that it is VERY dusty. My cats leave dusty paw prints everywhere after using it and even get the dust on themselves.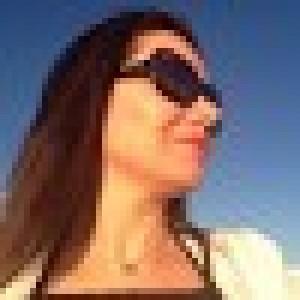 SK
Shiva K.

Canada