---
Please note we do not have this product in hand. If you place this order before Tuesday, 10 am we can get this out to you by Friday the same week. If you need something sooner, then we advise you to choose another product. *** Exception- Natural Instinct and IrRAWsistible are ordered every other week. Please contact us and we'll let you know when it's coming in ***
---
---
Window Perch Hammock
Enjoy the sun and a 360-degree panoramic view.

Bask in the sun is natural health care for cats. It supplements vitamin D, promotes calcium absorption, and eliminates parasites.
For more safety, we re-designed the suction cup. The 3-layered screw-in suction cup strengthens the bearing capacity. Each suction cup is 80 mm in diameter which can bear up to 10 kg.
Fixed at four points to prevent falling off, giving cats a sense of security. It is recommended for pets under 15 kg. It's okay to jump on it occasionally.
Over, over-sized cotton linen fabric. Room to enjoy a good stretch or even roll around. The fabric size is 45 x 41 cm.
Felt support belt that is extra wide and extra thick. It provides sufficient support to eliminate hidden dangers of cuts. A scratching board is included, rest or play is all up to your cat.
Because of the 15 degrees inclination, it will not tip over even after long term use. So your cat could sleep more securely on it.
Thoughtfully designed details. Use it anytime and store it when you want to. The suction cup leaves no mark when removed and can be used repeatedly so that you can move the hammock freely. The beech wooden support contains no formaldehyde so that you can use it right away. The acrylic decorative panels are in citrus orange and moss green color, and they liven the space.
This product is applicable to a sealed, hard, clean, and flat surface. You'll need a vertical flat surface at least 100 cm in length and 100 cm in width. 
Product parts:
1. Suction cup set x 4; 2. Wooden stick x 2;
3. Hammock x 1; 4. Acrylic board (Orange) x 1;
5. Acrylic board (Green) x 1; 6. Felt belt x 2;
7. Corrugated board x 1; 8. Screws x 4
Precautions for suction cup installation
Attention
1. This product is suitable for pets with bodyweight 15 kg or under.
2. Make sure the surface is dry and clean when using this product. Otherwise, it'll affect the suction.
3. When the suction cup becomes dirty or mildly changes its shape, wash the suction cup with clean with hot water and it will return to its original shape. And you may use it normally again.
4. Do not place heavy or fragile things on this product.
5. Do not place this product at a place that is easily reached by young children.
Product information
This product is suitable for cats.
This product bears up to 15 kg.
The size of this product is 58 x 45 x 62.2 cm
The weight of this product is 975 g.
---
Customer Reviews
Write a Review
Ask a Question
06/05/2021
I recommend this product
My cats love it!
I was surprised at the high quality of this bed. It's very well made, looks great and is very sturdy. It's now my cat's favourite perch and the thick felt straps serve as a head scratcher. The bed folds nicely when not in use, or when it's time to close the curtains. Installation: the booklet is easy to follow but doesn't mention that the bed has a 15 degrees incline so at first I thought I assembled it incorrectly. Turns out this is intentional so that the kitty doesn't fall off. Heavy duty suction cups do not budge. I didn't notice the protective plastic film on the acrylic plates before assembly & had to remove the screws to get all of the plastic off after the fact. You could just chose to leave it on... The kitties are happy, which make me happy. :)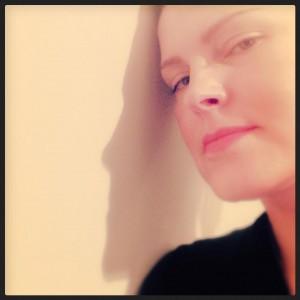 M
Margaux

Canada
06/07/2021
Brian - Naturally Urban
This is awesome Margaux. We greatly appreciated the insight into this product. It looks great, I have been looking to get this for my Tigger, this might be the extra push I needed
02/26/2021
sturdy
I'd been nervous about getting a window cat bed because of worrying the suction wouldn't be strong enough, but this one has a great system to be certain it's not going anywhere! Definitely pay attention to the instructions, at first I didn't and one of the cups fell off quickly but after reapplying actually going through the right steps it's been up for months without any problem. Even with cats really abusing it - jumping up hard enough to hear the bars hit the window, or fighting on top of it, it hasn't shown any signs of budging. My cats also like trying to chew the straps, but they're quite sturdy too, so all around, very cat-proof.