---
Please note we do not have this product in hand. If you place this order before Tuesday, 10 am we can get this out to you by Friday the same week. If you need something sooner, then we advise you to choose another product. *** Exception- Natural Instinct and IrRAWsistible are ordered every other week. Please contact us and we'll let you know when it's coming in ***
---
---
This bowl is designed to promote healthy eating for pets.
To provide a healthy life for your pet starts with a bowl. 
The design includes a 15° tilting bowl rack and a bevel bowl. This way you can adjust the height of the bowl edge to match the pet's height so that it can avoid the spine/digestive problems caused by lowering the pet's head for a long time.
This bowl can hold 70 g of food or 250 ml of water.
Made with safe material, non-toxic which is also durable and easy to clean. 
The bowl rack bottom has a non-slip setting. 
Friendly to a flat-faced cat.
---
Customer Reviews
Write a Review
Ask a Question
06/05/2021
I recommend this product
Perfect!
My cats used to try to bury any leftover food making quite a racket. Out of concern for my neighbours & my own sanity I tried everything...heavy ceramic bowls would be pushed around, metal bowls with a rubber base would get tipped over (the rubber would eventually come off from washing), mats under the bowls dampened the scratching noise but made an annoying flapping sound. Double bowls on a stand were not an option as they like to keep their distance when eating. These bowls solved all my problems! They look great and the rubber feet on the base prevents sliding. Compared to ceramic/metal bowls, dried leftover wet food doesn't stick to the thick plastic & is easily rinsed off making cleaning a breeze (no more cat bowls sitting in the sink soaking). The cats were puzzled by the elevated bowls at first but had no problems adjusting. One cat loves to eat in a tunnel & the design allows me to slide the bowl between the floor & the end of the tunnel. The best part is that my cats stopped their scratching habit. I'm wondering if they only did it because they liked the noise...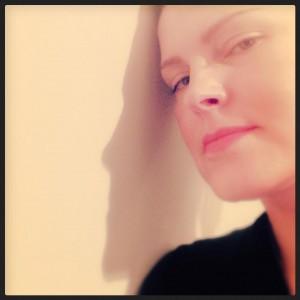 M
Margaux

Canada
06/07/2021
Brian - Naturally Urban
Sounds like a sanity saver Margaux. Thanks for sharing and hopefully this will review will help others as well.